BASIC KITCHEN SALAD PROJECT- 6 WEEKS IN SALADS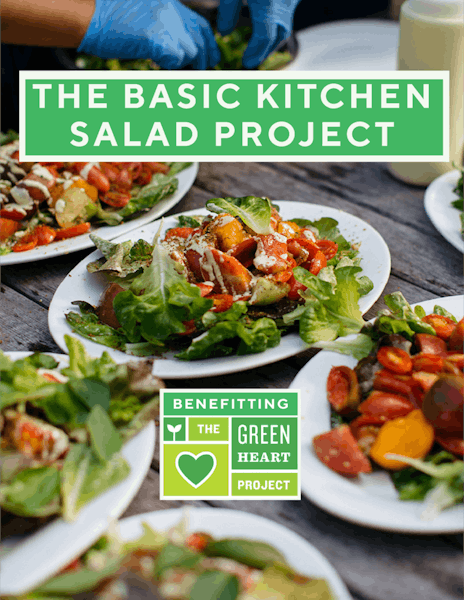 Launching July 22nd through September 1st
This summer we are launching our Salad Project; a celebration of the season & an exciting collaboration with local inspirations! Each week we will highlight a local tastemaker's signature salad, on our menu at Basic Kitchen, benefitting Green Heart and with lots of festivities in between!
Green Heart is a local non-profit working to educate Charleston youth through experiential learning; enhancing their education with school gardens, building healthy eating habits and building community. Net proceeds from the sales of each salad will go towards Green Heart's Back to School Initiative.
Kicking off on July 22nd, the project gives Charleston a chance to enjoy 6 different craveable salads while giving back to the community. We are excited to partner with:
 Week of July 22 – Sarah Frick, founder of The Works
 Week of July 29 – Helen Hall, founder of Hush Up and Hustle
 Week of August 5 – Stacy Smallwood, owner of Hampden Clothing
 Week of August 12 – Joey Welling, owner of Exemplar Fitness
 Week of August 19 – Jessica Murnane, founder of One Part Plant
 Week of August 26 – Jacques Larson, chef and owner of Obstinate Daughter & Wild Olive
We're finishing it off with a GRAND FINALE LABOR DAY PARTY benefitting Green Heart complete with a DJ, full buffet and raffle of prizes to all your fave CHS spots! Be sure to buy tix to attend this unforgettable evening.