Fresh Future Farm Dinner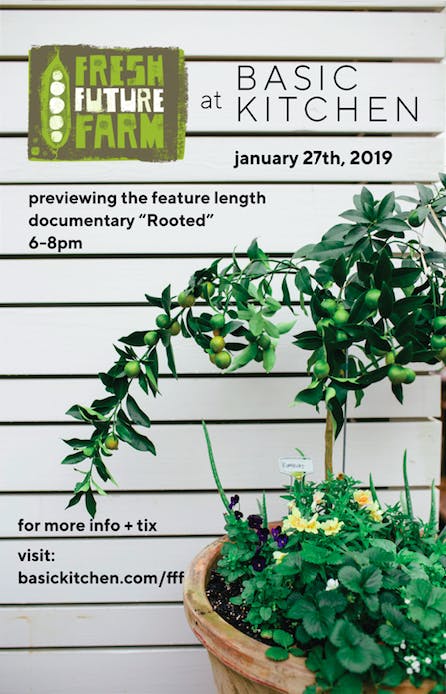 Germaine Jenkins founded Fresh Future Farm on Success Street in 2014 to address the lack of fresh produce available in the area. Since then, Germaine has not only built a working farm, with a grocery on site, she has created jobs, taught young ones how to grow their own food and generated so much positivity. FFF services the community in innumerable ways.
FFF & Basic Kitchen invite you to an evening of food, drinks and good company… featuring the farm's incredible produce.
During the dinner, we are featuring the trailer for the new documentary by Bridget Besaw 'Rooted.' The feature-length doc follows Germaine's journey running Fresh Future, her impact on the community, as well as systematic issues within our agricultural economies.
All proceeds go directly to Fresh Future and in turn, the surrounding community. Tickets include a family style dinner along with wine by Curated Selections and Grassroots Wine, cocktails from Fords Gin and lots of good company; seats are limited so don't wait!